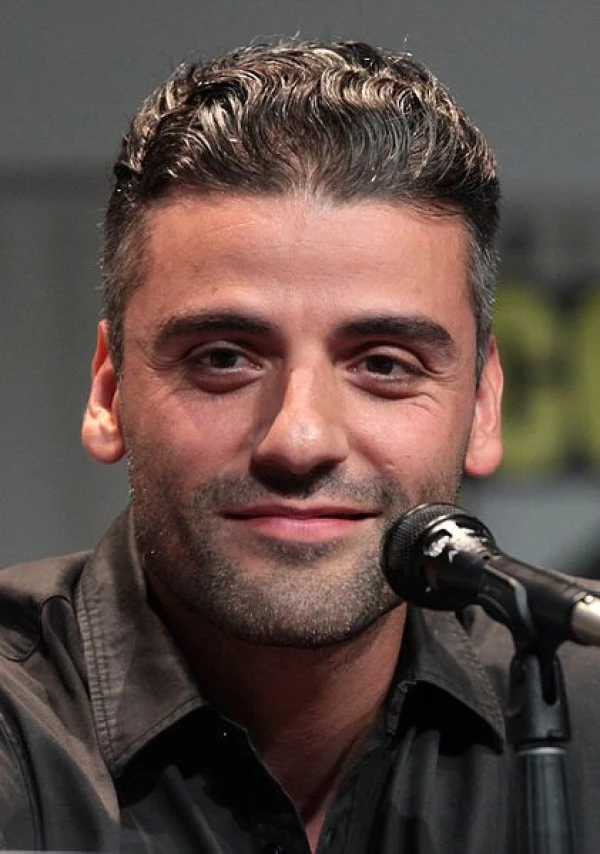 Oscar Isaac. Billede af Gage Skidmore.
Oscar Isaac
Oscar Isaac er en 44 år gammel amerikansk/guatemalansk skuespiller og producent, kendt for Dune (2021), Star Wars: Episode IX - The Rise of Skywalker (2019) og Annihilation (2018).
Oscar Isaac
Navn: Oscar Isaac
Alder: 44 år
Højde: 174 cm
Fødselsdato: 9 marts 1979
Fødselsnavn: Óscar Isaac Hernández Estrada
Fødselsregionen: Guatemala City, Guatemala
Nationalitet: Amerikansk, Guatemalansk
Oscar Isaacs søskende
Oscar Isaac har ett søskende;

Oscar's filmografi
Skuespiller
Oscar er opført som skuespiller til fyrretre titler.
Find alle film eller serie med Oscar Isaac som skuespiller.
Producent
Oscar er opført som producent til to titler.
Find alle film med Oscar Isaac som producent.